PRINT-READY REPORTING WITH JUST ONE CLICK
About the enterprise
Data-Mail, Inc. is a family-owned U.S. company that was founded in 1971. The market leader in direct advertising and print products, it specializes in high-quality printing, sophisticated personalization based on laser and digital technology, and traditional lettershop and bundling services.
Use cases:

Industry :

Services and support
Core Business :

Direct marketing
Headquarter city :

Connecticut (USA)
Employees :

1,000 (worldwide)
Website :
The challenge
Simplify consolidation and reporting
For Data-Mail, creating consistent group reports with uniform results used to be a very complex affair. An internal audit then revealed that the company was not using its previous ERP system in a standardized way, and that a competitor's cloud-based reporting tool was propagating the errors in that system. This put the company on the search for consolidation and reporting software that would guide it through the entire process with speed, transparency, and absolute reliability.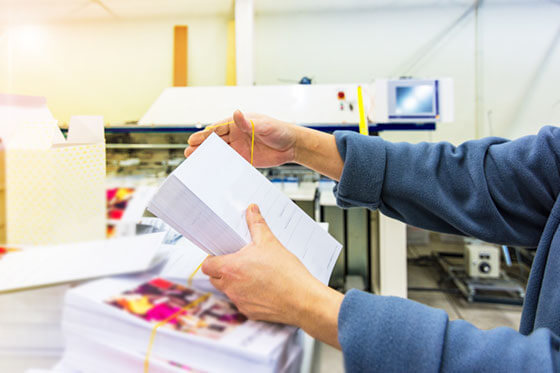 The solution
More transparent data
LucaNet's built-in financial intelligence logic and speed of implementation were what won Data-Mail over. Data-Mail was thus able to establish connections to its data systems in short order and roll the application out to its entire organization successfully thanks to its intuitive interface. The company managed to go live with the system in just a few days. Since implementing LucaNet, Data-Mail has been saving a great deal of time and money. With LucaNet, a consolidation process that used to take 30 days now requires only eight.
LucaNet has also made it possible to adopt a completely reworked and standardized chart of accounts and a report layout without any ERP adjustments. Data extracted from the company's central ERP and payroll systems can be imported into LucaNet with ease each month, and fully traceable account balances can be reconciled with separate ERP ledgers on an individual basis. "LucaNet generates reports in a consistent format. Meanwhile, our new chart of accounts is making our data much more transparent and giving us a deeper understanding of our business activities," explains Mark Pritchard, Chief Financial Officer at Data-Mail, Inc. "All in all, I'm very impressed with LucaNet's software. I was able to figure out 90% of my work steps on my own. The reporting functions are excellent, and for me, the results it produces are world-class."
Consolidation
instead of 30