Why Covid-19 provides the best opportunity for finance teams to increase performance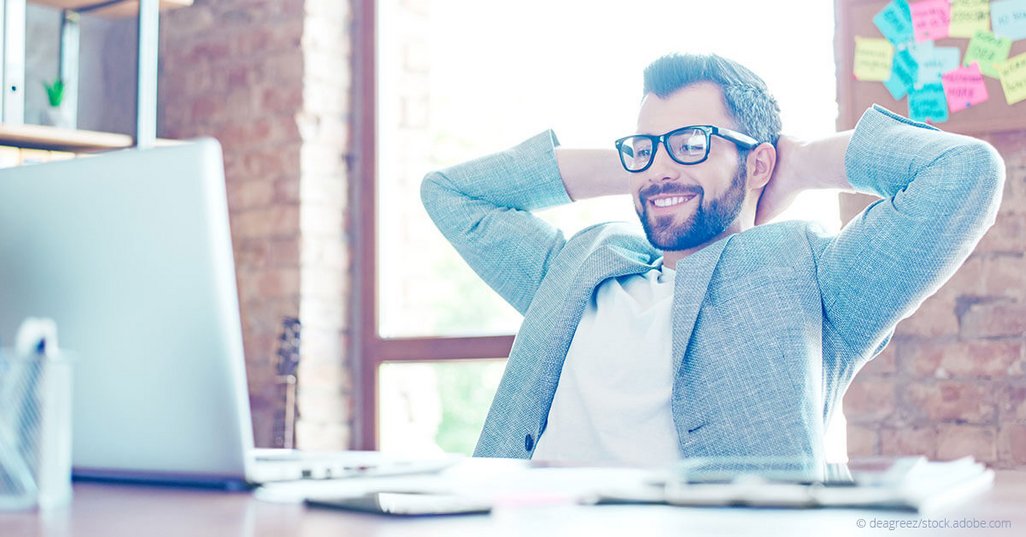 Never have we felt the same level of eagerness to get back to work. Many of the finance teams we have been working with were all anticipating when work can go 'back to normal'. However, it seems highly possible that working-from-home would be the new default for many countries, at least till the end of 2020.
A couple of months have passed by now since the dawn of remote-working. Through our observations, many finance teams have already found their way to getting productivity levels back to what it was before the entire Covid-19 pandemic.
However, will productivity levels be at a stand-still due to the current circumstances? Or despite the disruptions caused by Covid-19, work-from-home may in fact be the best time for finance leaders to explore how they can further improve their team's performance? In this piece, we will discuss the opportunities work-from-home arrangements bring for finance leaders to improve their team's performance and the relevant tools that will help finance leaders achieve so.
What constitutes a high-performing finance team?
Before we list out the reasons as to why this is the best time for finance teams to perform, let's discuss what it means by 'performance'. By now, most finance leaders should be familiar with the narrative of the 'changing roles of finance'. The finance function, along with the expectations of finance leaders, has shifted from passive reporting of financial data to active predictions of future business outcomes.
Based on our observations, high-performing finance teams are not just the ones who can generate reports in the shortest time, but also adapt, analyze and model changes in business environments to assist the firm in making the right move. The excellence of a finance team is largely determined by their ability to harness their data to influence and guide businesses decisions. We believe a high performing finance team should ultimately take up the role as business partners and guide business decisions.
The truth of the matter is most finance teams are still trying to close their books on time.
Why is now the best time to increase your finance team's performance?
The Covid-19 situation has not been kind to many businesses and their finance teams. The work-from-home situation has essentially extended working hours for many finance teams.
So, wouldn't this be a bad time for finance leaders to push for even more performance?
Other than the disruptions it has caused, our current circumstances have opened many opportunities, some in which will enable finance teams in accelerating performance. In our view, here are some key reasons why now the opportunity is to increase your finance team's performance:
1. The aligned goal towards digitalization across the board
Covid-19 has been the biggest driver for digital transformation. Businesses are forced to digitalize in order to ensure continued business operations in this 'virtual world'. From the board, to the management, and down to the operational teams, all department are moving towards digitalizing their processes.
With the pressing need to digitalize in the current situation, the hurdle towards pushing for digital transformations has been greatly lowered. This will be a good opportunity for finance leaders to push for digitalization strategies to enhance the team's performance.
2. Bottlenecks and inefficiencies in your financial processes are surfaced
Remote working is stress-testing your finance processes. If your team faces difficulties collecting data and generating report, these tasks will only be extra challenging with the work-from-home arrangements. Now would be the best time to re-examine your finance processes to figure out which areas are the areas stopping your team from closing the books.
By looking at a magnified view of your key challenges, you will be able to proactively tackle roadblocks before they cause any serious setbacks to your team's performance.
3. Increase in Governmental Support
Governments across the globe are helping businesses through this pandemic. Digitalization efforts are receiving higher support than ever. This would be a good opportunity for you and your team to explore tools that can improve your performance at a subsidized cost.
What is needed to enhance your team's performance while remote working?
If you, as a finance leader, would like to make the best out of the current situation, these are the top 3 tools we believe would enhance your team's performance:
Disclaimer: these tools will not just help you in the worst-case-scenario (such as the one we are in right now) but will also empower your team when things return to normal.
1. Having your 'One Source of Truth' – A centralized database
Having information well-organized is a crucial first step for effective reporting, controlling and decision-making. If you have information sitting in multiple ERP systems across different subsidiary, it is time to consider setting up a centralized depository for your financial information. Manual data collection is time-consuming and error prone.
A survey by Deloitte showed that finance teams spent 48 percent of their time creating and updating reports vs. 18 percent spent on communicating with the business.
By setting up a centralized database, your finance team will spend less time collecting data and more time analyzing financial numbers. Having a one-source-of-truth platform will provide your team with the availability of information and drive cross-functional collaboration for reporting and analysis.
2. Hosting your data on Cloud
The remote working arrangement has also highlighted the importance of accessibility to financial information. As finance teams continue their work at home, it is important to ensure that they can obtain the necessary information. Having a cloud solution will provide your finance team with the capability to work anywhere, anytime. With advanced data encryption measures, cloud solutions will ensure that your information is secure.
On top of that, firms will grow – and at times outgrow their existing IT infrastructure. Cloud solutions are scalable, portable and will allow teams to collaborate. By hosting your information on the cloud, you can easily scale your infrastructure to suit your team's needs. Moreover, there are reduced IT costs from using the cloud – as cloud services providers reap economies of scale through data centers.
This offers more flexibility, and in turn, reduces costs. Besides, cloud solutions can also leverage on the centralized database to drive collaboration within the finance function.
3. Task Management Tools
Task management tool serves two key functions:
Ensuring individual responsibilities are crystal-clear
Aligning the team on their progress
In our current circumstances, it is difficult to monitor what your employee is doing behind their computer screen. With a task management tool, employees are assigned distinctly defined goals and duties. With a visual copy of their individual tasks, they would be more likely to see through the tasks assigned. When there is clarity on what needs to be done, communication breakdowns can be avoided, and the work process is likely to become more effective and efficient.
Additionally, it is important for individuals to keep the team's progress in mind. For projects and reports requiring collaboration amongst a group of individuals, a task management dashboard would help your team effectively prioritize their work to ensure project completion in the quickest manner. Finance leaders are also able to better understand the team's progress at any point in time.
The move to work-from-home is a chance to rethink the way we work in finance. Staying ahead in adopting the most effective solutions for your team ensures business continuity in the event of unforeseen circumstances.
By looking at the current situation with a new perspective, visionary leaders can make the best out of the current situation and leverage the opportunities to accelerate their team's performance. It is time to recognize the gap between finance and technology and prepare your team for excellence beyond Covid-19.
Find out more about LucaNet's FPM solution and how it can increase your team's performance.